The UEFA European Football Championship was established in 1960, created by the Union of European Football Associations and is held once every four years. The tournament is regarded, in Europe, as the second largest football event, after the World Cup. The tournament is held in the even-numbered year in between the World Cup, done intentionally to avoid international teams having to split their focus between too many tournaments.
The tournament was initially named the UEFA European Nations' Cup, but the name was changed in 1968. Starting with the 1996 tournament, specific tournaments are very often referred to by "UEFA Euro" followed by the year, with this format being retroactively applied to previous tournaments.
Many countries are automatically qualified as host nations for the tournament, with all other countries attempting to enter the tournament through a qualifying process. The tournament winners earn the opportunity to compete in the following FIFA Confederations Cup, although they are not required to do so if it is impossible for them, for any reason.
So far, only 10 teams have actually won the 15 European Championship tournaments, with Germany and Spain having each won three titles, Franc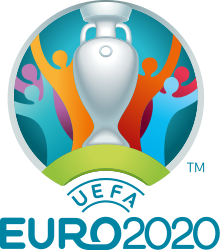 e has managed to win two, and the Soviet Union, Italy, Czechoslovakia, the Netherlands, Denmark, Greece, and Portugal having won one title each. To date, Spain is the only nation that has managed to win the tournament twice in a row, managing to succeed in both 2008 and in 2012.
It is the second most-watched football tournament across the entire world, second only to the FIFA World Cup; the Euro 2012 was watched by over 300 million people around the globe.
The championship which took place in France in 2016 was won by Portugal, who managed to beat France 1 – 0, becoming the champions at the Stade de France in Saint-Denis during extra time. The final proved to be particularly popular, managing to attract a global audience of 284 million viewers, making it the second most viewed game in European tournament history.
The idea to put together a European tournament was first suggested by Henri Delaunay in 1927, who at that time, was the secretary-general of the French Football Federation. Unfortunately, no pan-European tournaments took place until 1958, three years after Delaunay's death. The competition proved incredibly successful and continues to remain so today, with no expectations on its popularity to change moving into the future.